FABRIC KITS for 'A Stitch in Time Designs' mylar mini quilts - Items tagged as "Cup of tea"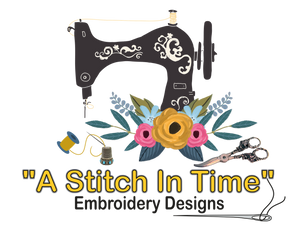 MollyMade Designs offers pre-cut FABRIC KITS for the mini quilt designs offered by A Stitch in Time Designs. Mini quilt designs (which include design files and instructions) are a separate purchase.

Visit A Stitch in Time Designs to purchase mini quilt designs.

Click on 'In The Hoop' in the left menu, then 'ITH Mini Quilts'.

Click on 'Online Classes' in the left menu to register for virtual classes.
Purchased fabric kits are not a requirement. You can cut your own. These kits are offered as a convenience, to save you time. You are busy! We gather fabrics and other necessary materials, measure and cut, assemble and ship to you! The kits you see here will ship no later than the next business day after placing your order.
Sorry, there are no products matching your search.